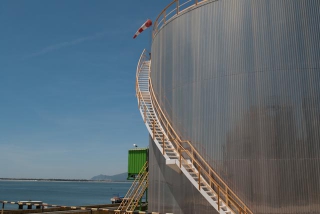 SAPEC QUÍMICA, S.A. is aware of the impact its activity may have in its surroundings and is committed to ensuring that it causes minimal risk to the Environment and Ecosystems.
Environment is vitally important for all of us and in this sense, SAPEC QUÍMICA works daily to ensure the sustainability of its operations and the preservation of the planet for present and future generations. We pretend to adjust this concern to all areas of our activity, from production to distribution of our products
We seek, whenever possible, to ensure the maximum use of the space in our distribution and the optimization of routes in order to ensure the sustainability of transportation.
Our workers receive training on the handling of the goods in order to avoid leakages to the environment of substances that could be harmful.
Periodically some analyzes are made on several environmental indicators that allow us to be aware of our impact in the surrounding environment and to take the necessary measures to correct / prevent eventual problems.
The effluents from our production are managed and decontaminated according to their origin, ensuring that no polluting substance is released into the environment.
Also at the production, the reuse of the raw materials is done whenever its analytical characteristics allow it.
All production, storage and distribution procedures are in accordance with local and national legislation.
The Environmental Management System of SAPEC QUÍMICA is certified according to the norm NP EN ISO 14001: 2015.
Integrated quality environment and security policy